Welcome to the Sentry Mechanical Web site!
Sentry Mechanical, Inc. Mechanical Contractors
7830 Lettie Houston, Texas 77075
*TACLA009199E*
~713-991-4001 ~ Fax: 713-991-3858~
---
| HOME | RESIDENTIAL SERVICE | COMMERCIAL SERVICE | HELPFUL LINKS |

---

Thank you for taking the time to visit with us! Sentry is new to the Web, but we have been a fixture in the Air Conditioning business in the Houston area for fifteen years. We are committed to providing honest dependable service to our customers. Sentry understands that a satisfied customer is by far the best advertisement we can get.
From heavy commercial construction to routine residential maintenance, Sentry can handle all of your indoor climate control needs. Humidity, indoor air quality, timed zoning controls, or just getting that one problem room cool enough, we can help!
Thanks again for visiting, come back soon, things will be changing pretty much constantly!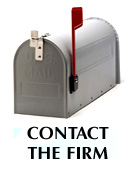 Created: Thursday, September 19, 2002